As Glasgow Wellington FC celebrate their 1st birthday as a club this week, we look back on the process of designing & producing their stunning kits!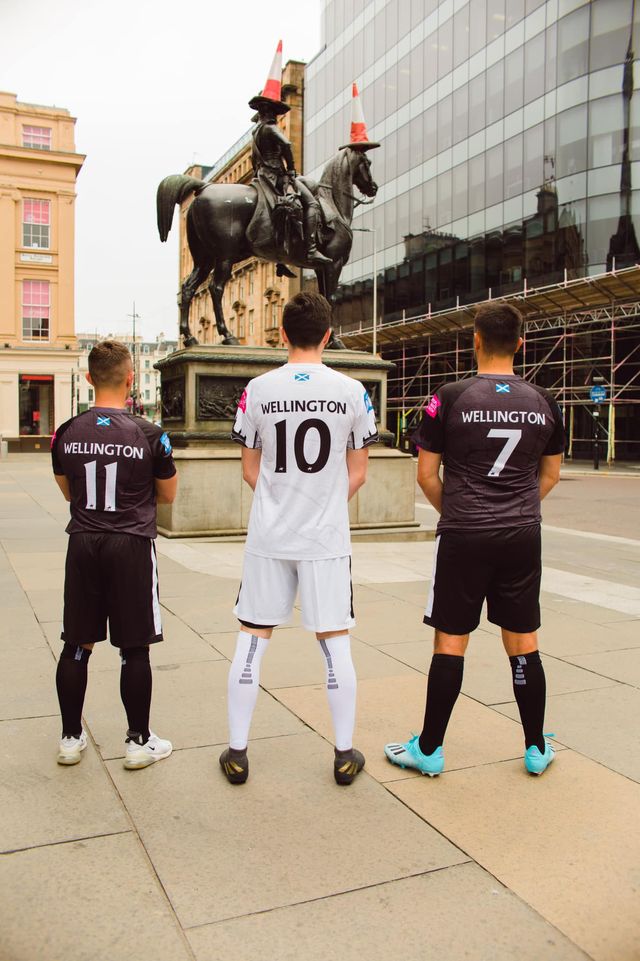 They came to us with a brief of creating an eye-catching range that drew on Glaswegian design & heritage.
So we:
Incorporated the Glasgow map across front & back of the jersey
The famous Duke of Wellington statue as club crest – of course with obligatory traffic cone on his head!
Iconic Clyde skyline across the sleeve cuffs
Sleeve logos to support 'People Make Glasgow' & 'NHS'
Saltire flag beneath the collar on reverse of jersey
Club crests within the Numbers on reverse of jersey
Striking black & white colourways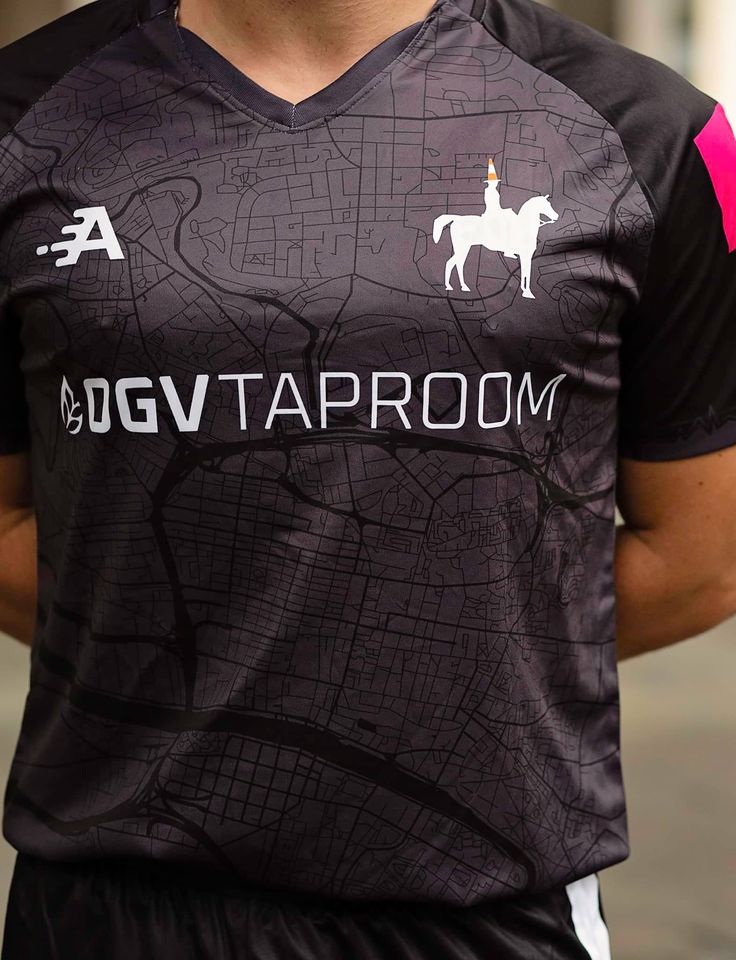 We were really happy with the results and these kits have proved incredibly popular with local fans and kit collectors worldwide. We then went on to create the vibrant purple 3rd kit in support of the Glasgow Children's Hospital.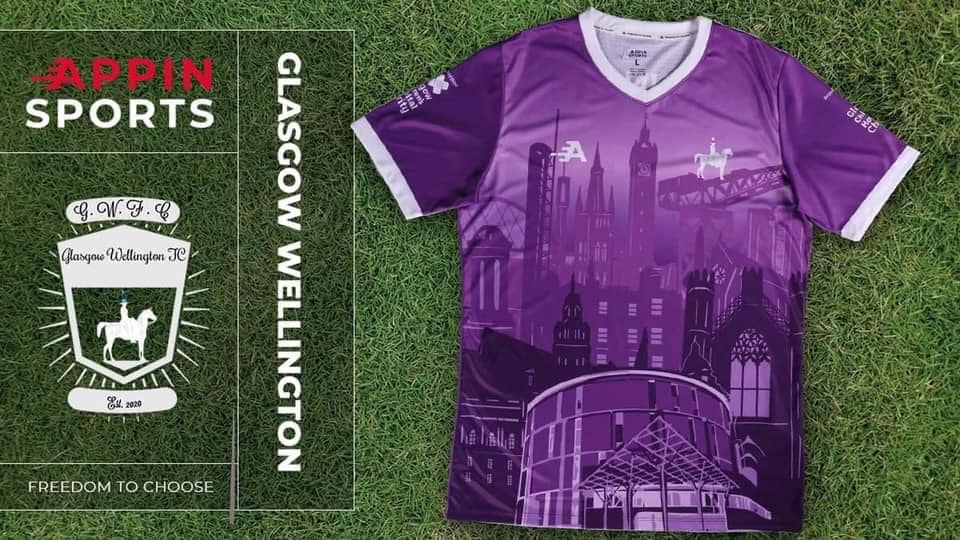 At Appin Sports, we love to support local teams and to be given creative design briefs which not only look and feel great for players, but can actually help raise the profile of our partnered clubs!