You're in good company! Here are some of the nice things our clients say about us.
I just wanted to send my thanks for the tee shirts we received for our Ferriby 10 mile event. The stock arrived in good time and were just what we wanted. I would like to convey our thanks on behalf of the club. We have never received so many positive comments about the event tee shirt before, and this event has been on the go since 1956!! So thank you.
Lucy Khan Event Manager, City of Hull AC
This year we swapped from our current supplier to Appin Sports and we were delighted with the customer service and T-shirt quality. We've received fantastic feedback from runners and the added extras of branded packaging, swing tags and side labels really made a difference. The support and advice from Alex on forecasting quantities and sizes was really appreciated and helped save us costs. Overall we're really pleased with all aspects, from initial quotes, right through to delivery. Thanks again!
Emma Pilgrim Events and Fundraising Manager, Derby 10K
We ordered our finisher t shirts for the second straight year from Appin Sports. The t shirts arrived on time and the overall service was great. The products themselves looked brilliant and were great quality. They were very very well received by our runners. We also used Appin Sports for our medals for the first time. We were not disappointed!! The medals came with the same fantastic quality and service as the t shirts. Very happy customers!!
Martin Day Project and Race Director, St Albans Half Marathon
Many thanks to Appin Sports for providing the t-shirts and medals for our annual Half Marathon event. Again, a first-class service from start to finish. Always there for advice and help. Great comments from the runners and volunteers regarding the design and quality. Special thanks to Alex, who was always there at the end of the phone and who kept us informed at every step.
Lorraine Douglas ATCBID Manager, Alloa Half Marathon
Product was first class, exactly what we were after, provider constantly kept in touch right up until delivery of the items, service from start to finish was great.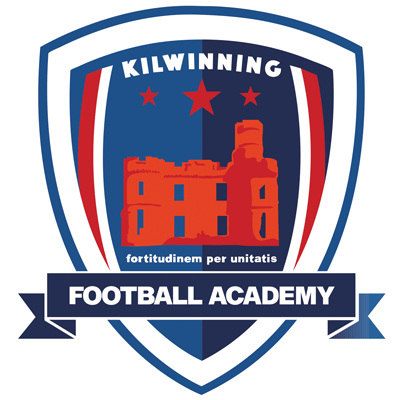 Craig Milne KFA Inter
We would just like to thank Alex and the team at Appin Sports for providing an excellent service from start to finish. The end product was really well received and we have had some lovely comments from the runners regarding the quality of the t-shirts. The branding labels and individual branding on packaging are a fantastic extra service provided.
Joanne Tranter Windsor Women's 10 and Windsor Half Marathon
Appin Sports always provide the very best service and are very accommodating meeting your wishes and needs. I've worked with them for over 2 years and would recommend them to anyone.
Anna Tranchell Event Manager, WMP Creative
Once again we asked Appin Sports to supply our race finisher's medals for the Tewkesbury Half Marathon. Following their fantastic service last year, we had no hesitation in using them again. The pro-active approach and contact from Alex Henderson was great and our main sponsor was delighted with the look of the medal and the lanyard – feedback from our competitors has also been great. All in all, thoroughly recommended and we will certainly engage with Appin again for our 2019 event.
Andy Heyes Race Director – Tewkesbury Half Marathon
We have used the same supplier for a while but then decided to try something different, we were put in touch with Appin Sports by one of our colleagues as we were looking to do a bespoke medal for our Paisley 10k and Fun Run. The design was exactly what we were looking for, which was a silhouette of Paisley Town Centre landmarks. It was a good quality medal which was well received by the runners. The service and delivery was punctual with what we would expect from a reputable supplier.
Jim Blythe Renfrewshire Leisure
At the London Marathon Expo we were approached by Appin Sports in person of Alex who offered the possibility of supplying our event with finisher medals. After eleven years we swapped our former producer for the first time and we were not disappointed – on the contrary we were delighted. From the beginning the support we received was just perfect – this means professional, kind and always quick responses to any issues we had. Throughout the whole process (offer, draft, production, delivery, payment) Appin kept in contact and informed us about the progress of work. The medal draft was perfect in detail and therefore the medals (incl. winner medals in gold, silver and bronze) were exactly like we wished them to be. The runners were so happy to get such a great medal. I highly recommend Appin Sports and definitely want to go on like that.
Marco Scherer Project and Race Director, Swiss City Marathon – Lucerne
Having worked closely with Alex at Appin Sports for the last 2 years, we have always managed to obtain clear communications and support thus ensuring our event merchandising is run on time and to budget. Alex's background, attention to detail and willingness to help (at any time) has allowed us to concentrate on our event knowing that we will have no last minute nightmares (which has happened in the past with other suppliers!) to worry about. The quality of the products purchased has always been excellent. I would recommend anyone to use Appin Sports to manage their event merchandise supplies. It is really great to work with such a company who also values what we do as event organisers.
Ian 'H' Wells Organiser of one of the best 10k's in Hampshire, the Hursley Multi-Terrain 10k
We initially approached Appin Sports in 2018 for our annual Kyles 10 Miles and found the whole process to be a very pleasant experience; from assisting with the design of our t-shirts to the ordering and delivery. This year it was our 10 year anniversary and we did not hesitate in contacting Appin Sports again. Rachael kept us informed all the way through and even organized our t-shirts and medals to be delivered with no plastic wrapping….brilliant! We also received great comments on the quality of the t-shirts and medals and would not hesitate in recommending Appin Sports to anyone looking for quality products and value for money.
Lynn Hamilton Kyles 10 Miles
We chose to get our event t-shirts from Appin Sports this year for the first time. Their Fast-Wick fabric is good quality and has a nice feel which our runners really like. We go to Appin Sports for many of our event series gifts too. They offer a wide range of event products to choose from, and can customise them to our needs. We are always happy with the service, quality and price.
Jim Aughney Race Director, SSE Airtricity Dublin Marathon and Race Series
We ordered multi-functional bandannas from Appin Sports for our school-sport-tournaments. Alex was my sales representative and he supported me during the whole process. We also received some pre-production photos, so we could change some details before mass production which was a great benefit. The bandannas looks great and we are happy with the quality of the product and very satisfied with support of Alex and Appin Sports. Thanks
Yves Pillonel Kanton Nidwalden, Regional School Sports Events Coordinator
The feedback about the medal has been incredible – everyone loves it. At the start of the race I described the medal and read out the oath and they all clapped. Masses of comments after saying they love it, it's their favourite ever medal, they have given to their grandson as a lesson on life, they will remember the words when races get tough. And I love this description 'And the medal is just splendifourous'!!
Caroline Ness Event Organiser, Special Olympics Tayside
Our running club order for the 2017 Jimmy Irvine Bella 10k was placed with Appin Sports. Bellahouston Road Runners received an excellent service from Appin Sports. From the outset there was direct e-mail and telephone contact with regards to the details of the order: this is so much better than navigating a click box system with other T-shirt sites when what you really want is the certainty that comes from the personal contact with someone who knows the available options. This year's T-shirt design was a bit more involved so there were a few iterations and we are fussy – so the patience of Appin in this process was appreciated.
Graeme Pert Jimmy Irvine Bella 10K
We were approached by Appin who offered the possibility of supplying our event medals. From the outset they provided a first class service in taking our main sponsor's design vision and turning this into a quality draft proposal, for which we had the opportunity to amend the size, colour, definition etc. plus a wide variety of lanyard options. Appin kept in regular contact throughout the process and were knowledgeable, professional and helpful at all times. The finished product did not disappoint and our race finishers were delighted to receive a bespoke quality product at the finish line. Highly recommended and we would certainly use again.
Andy Heyes, Race Director Tewkesbury Half Marathon
Damien at Appin Sports has supplied us many branded items for retail and for giveaways. Through direct sourcing we were able to achieve significant cost savings. He was very responsive to our needs and insightful in highlighting potential issues which could have impacted delivery schedules. We will definitely send more business his way in the future.
Sean Davoren Caherconnel.com
This year we swapped from our current supplier to Appin Sports and we were delighted with the customer service and T-shirt quality. We were particularly impressed by the flexibility of the production process enabling us to have a seam to seam design. The T-shirts received plenty of positive comments on the quality from our runners, which is what we hoped for.
Chris Hulse Joint Race Organiser, Chester Half Marathon, Active Leisure Events
We have used Appin Bespoke Apparel to supply technical T shirts for our last two races. The quality has been excellent and the Kingston Half Marathon shirts from last October have survived many washes with no sign of degradation. The more recent Hampton Court Half shirts are obviously popular as I have seen a lot of runners locally wearing them on training runs and at other races. Very pleased with price, quality and service.
Peter Wedderburn Director, KBC Special Events
After a nightmare with another supplier, we placed our first order for medals and tees with Appin Sports this year and were delighted with the service from start to finish. They understood what we wanted and the designs were perfect. The tops and medals arrived in plenty of time and the quality was perfect. The Torbay Half Marathon will certainly be ordering from them next year.
Greg Fine Race Director, Torbay Half
The athletes loved the medals and the process from design to delivery was hassle free, highly r