Testimonials
You're in good company! Here are some of the nice things our clients say about us.
I just wanted to send my thanks for the tee shirts we received for our Ferriby 10 mile event. The stock arrived in good time and were just what we wanted. I would like to convey our thanks on behalf of the club. We have never received so many positive comments about the event tee shirt before, and this event has been on the go since 1956!! So thank you.
Lucy Khan Event Manager, City of Hull AC
This year we swapped from our current supplier to Appin Sports and we were delighted with the customer service and T-shirt quality. We've received fantastic feedback from runners and the added extras of branded packaging, swing tags and side labels really made a difference. The support and advice from Alex on forecasting quantities and sizes was really appreciated and helped save us costs. Overall we're really pleased with all aspects, from initial quotes, right through to delivery. Thanks again!
Emma Pilgrim Events and Fundraising Manager, Derby 10K
We ordered our finisher t shirts for the second straight year from Appin Sports. The t shirts arrived on time and the overall service was great. The products themselves looked brilliant and were great quality. They were very very well received by our runners. We also used Appin Sports for our medals for the first time. We were not disappointed!! The medals came with the same fantastic quality and service as the t shirts. Very happy customers!!
Martin Day Project and Race Director, St Albans Half Marathon
Many thanks to Appin Sports for providing the t-shirts and medals for our annual Half Marathon event. Again, a first-class service from start to finish. Always there for advice and help. Great comments from the runners and volunteers regarding the design and quality. Special thanks to Alex, who was always there at the end of the phone and who kept us informed at every step.
Lorraine Douglas ATCBID Manager, Alloa Half Marathon
Product was first class, exactly what we were after, provider constantly kept in touch right up until delivery of the items, service from start to finish was great.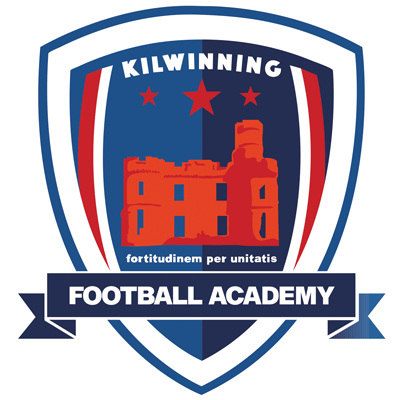 Craig Milne KFA Inter
We would just like to thank Alex and the team at Appin Sports for providing an excellent service from start to finish. The end product was really well received and we have had some lovely comments from the runners regarding the quality of the t-shirts. The branding labels and individual branding on packaging are a fantastic extra service provided.
Joanne Tranter Windsor Women's 10 and Windsor Half Marathon
Appin Sports always provide the very best service and are very accommodating meeting your wishes and needs. I've worked with them for over 2 years and would recommend them to anyone.
Anna Tranchell Event Manager, WMP Creative
Once again we asked Appin Sports to supply our race finisher's medals for the Tewkesbury Half Marathon. Following their fantastic service last year, we had no hesitation in using them again. The pro-active approach and contact from Alex Henderson was great and our main sponsor was delighted with the look of the medal and the lanyard – feedback from our competitors has also been great. All in all, thoroughly recommended and we will certainly engage with Appin again for our 2019 event.
Andy Heyes Race Director – Tewkesbury Half Marathon
We have used the same supplier for a while but then decided to try something different, we were put in touch with Appin Sports by one of our colleagues as we were looking to do a bespoke medal for our Paisley 10k and Fun Run. The design was exactly what we were looking for, which was a silhouette of Paisley Town Centre landmarks. It was a good quality medal which was well received by the runners. The service and delivery was punctual with what we would expect from a reputable supplier.
Jim Blythe Renfrewshire Leisure
At the London Marathon Expo we were approached by Appin Sports in person of Alex who offered the possibility of supplying our event with finisher medals. After eleven years we swapped our former producer for the first time and we were not disappointed – on the contrary we were delighted. From the beginning the support we received was just perfect – this means professional, kind and always quick responses to any issues we had. Throughout the whole process (offer, draft, production, delivery, payment) Appin kept in contact and informed us about the progress of work. The medal draft was perfect in detail and therefore the medals (incl. winner medals in gold, silver and bronze) were exactly like we wished them to be. The runners were so happy to get such a great medal. I highly recommend Appin Sports and definitely want to go on like that.
Marco Scherer Project and Race Director, Swiss City Marathon – Lucerne
Having worked closely with Alex at Appin Sports for the last 2 years, we have always managed to obtain clear communications and support thus ensuring our event merchandising is run on time and to budget. Alex's background, attention to detail and willingness to help (at any time) has allowed us to concentrate on our event knowing that we will have no last minute nightmares (which has happened in the past with other suppliers!) to worry about. The quality of the products purchased has always been excellent. I would recommend anyone to use Appin Sports to manage their event merchandise supplies. It is really great to work with such a company who also values what we do as event organisers.
Ian 'H' Wells Organiser of one of the best 10k's in Hampshire, the Hursley Multi-Terrain 10k
We initially approached Appin Sports in 2018 for our annual Kyles 10 Miles and found the whole process to be a very pleasant experience; from assisting with the design of our t-shirts to the ordering and delivery. This year it was our 10 year anniversary and we did not hesitate in contacting Appin Sports again. Rachael kept us informed all the way through and even organized our t-shirts and medals to be delivered with no plastic wrapping….brilliant! We also received great comments on the quality of the t-shirts and medals and would not hesitate in recommending Appin Sports to anyone looking for quality products and value for money.
Lynn Hamilton Kyles 10 Miles
We chose to get our event t-shirts from Appin Sports this year for the first time. Their Fast-Wick fabric is good quality and has a nice feel which our runners really like. We go to Appin Sports for many of our event series gifts too. They offer a wide range of event products to choose from, and can customise them to our needs. We are always happy with the service, quality and price.
Jim Aughney Race Director, SSE Airtricity Dublin Marathon and Race Series
We ordered multi-functional bandannas from Appin Sports for our school-sport-tournaments. Alex was my sales representative and he supported me during the whole process. We also received some pre-production photos, so we could change some details before mass production which was a great benefit. The bandannas looks great and we are happy with the quality of the product and very satisfied with support of Alex and Appin Sports. Thanks
Yves Pillonel Kanton Nidwalden, Regional School Sports Events Coordinator
The feedback about the medal has been incredible – everyone loves it. At the start of the race I described the medal and read out the oath and they all clapped. Masses of comments after saying they love it, it's their favourite ever medal, they have given to their grandson as a lesson on life, they will remember the words when races get tough. And I love this description 'And the medal is just splendifourous'!!
Caroline Ness Event Organiser, Special Olympics Tayside
Our running club order for the 2017 Jimmy Irvine Bella 10k was placed with Appin Sports. Bellahouston Road Runners received an excellent service from Appin Sports. From the outset there was direct e-mail and telephone contact with regards to the details of the order: this is so much better than navigating a click box system with other T-shirt sites when what you really want is the certainty that comes from the personal contact with someone who knows the available options. This year's T-shirt design was a bit more involved so there were a few iterations and we are fussy – so the patience of Appin in this process was appreciated.
Graeme Pert Jimmy Irvine Bella 10K
We were approached by Appin who offered the possibility of supplying our event medals. From the outset they provided a first class service in taking our main sponsor's design vision and turning this into a quality draft proposal, for which we had the opportunity to amend the size, colour, definition etc. plus a wide variety of lanyard options. Appin kept in regular contact throughout the process and were knowledgeable, professional and helpful at all times. The finished product did not disappoint and our race finishers were delighted to receive a bespoke quality product at the finish line. Highly recommended and we would certainly use again.
Andy Heyes, Race Director Tewkesbury Half Marathon
Damien at Appin Sports has supplied us many branded items for retail and for giveaways. Through direct sourcing we were able to achieve significant cost savings. He was very responsive to our needs and insightful in highlighting potential issues which could have impacted delivery schedules. We will definitely send more business his way in the future.
Sean Davoren Caherconnel.com
This year we swapped from our current supplier to Appin Sports and we were delighted with the customer service and T-shirt quality. We were particularly impressed by the flexibility of the production process enabling us to have a seam to seam design. The T-shirts received plenty of positive comments on the quality from our runners, which is what we hoped for.
Chris Hulse Joint Race Organiser, Chester Half Marathon, Active Leisure Events
We have used Appin Bespoke Apparel to supply technical T shirts for our last two races. The quality has been excellent and the Kingston Half Marathon shirts from last October have survived many washes with no sign of degradation. The more recent Hampton Court Half shirts are obviously popular as I have seen a lot of runners locally wearing them on training runs and at other races. Very pleased with price, quality and service.
Peter Wedderburn Director, KBC Special Events
After a nightmare with another supplier, we placed our first order for medals and tees with Appin Sports this year and were delighted with the service from start to finish. They understood what we wanted and the designs were perfect. The tops and medals arrived in plenty of time and the quality was perfect. The Torbay Half Marathon will certainly be ordering from them next year.
Greg Fine Race Director, Torbay Half
The athletes loved the medals and the process from design to delivery was hassle free, highly recommended.
Richard Pemberton Coach in Running Fitness, Medway Fit
I have been really impressed with the Appin Sports service, the medals look great and were delivered a couple of weeks earlier than I was expecting.
Brian Keers Silson AC Chairman, Silverstone 10k
We were shopping around for a few different suppliers and came across Appin Sports social media page and decided to enquire. The [low] prices made as apprehensive at first but when we finally got our kit we felt the quality was fantastic. We have ordered more and will continue to use them for our whole club in the future.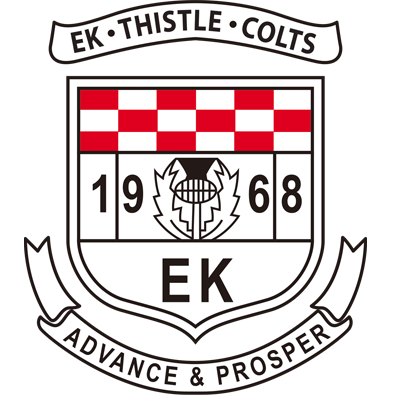 Garry John EK Thistle Team Captain
We placed our first order with Appin Sports this year and was delighted with the service from start to finish. We received great samples, quoting was quick and clear, then the design team provided plenty of design options until we were happy with the final product. The tops arrived in plenty of time and the quality was faultless. Looking forward to working with them next year and maybe trying the medals too!
Katie Foweraker St Albans Half, Project & Race Director
We ordered, for the second time, some multi-functional bandannas. The service from Alex Henderson is great and we were very satisfied with the product. We would recommend Appin Sports to anyone.
Yves Pillonel Coordinator of voluntary school sports events
Thanks to Alex and the team at Appin Sports for providing the medals for the Bosworth Half Marathon. The service provided was excellent, everything from beginning to end was faultless with nothing too much trouble and always very prompt and professional. The design process was excellent too, with the design team capturing everything that we'd wanted from a medal. The quality of the medals was exactly what we hoped for, they were packaged and sent well in advance of our event. We had numerous comments from our runners that the medal was brilliant, with many saying it was the best they'd ever received. We will definitely be using them again and would have no hesitation in recommending Appin Sports to anyone looking for a great quality, very competitively priced medal that comes with great service.
Linda Whitelegg Race Director, Bosworth Half Marathon
You couldn't have done anything differently – the medals had a great design and were just what we wanted, and they were delivered very quickly and in plenty of time which is great seeing as I actually ordered them at relatively late notice!
Cathryn Wood Event Fundraiser at Havens Hospices
I have to say the medals and bandannas went down an absolute storm!… They were all delighted by the material quality of the bandanna. Lots of great feedback about our first race year!
Hollie Baxter Race Director, Tory Brook Trails 10k and 2k
The Woodbridge t-shirts seem to be some of the most popular race t-shirts and it's great to see them around so much!
Paul Wright Woodbridge 10k Race Director
WOW WOW WOW! Just got my strips from Appin Sports and I am VERY happy with them. Thank you Kenny for providing such a great quality service and of course a quality product.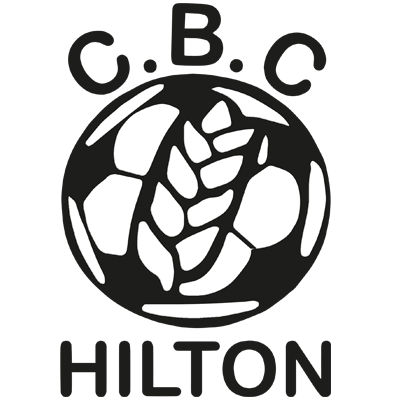 Dean Ramsey CBC Hilton FC
Having felt restricted by the colours and costs on offer from it's previous T-shirt supplier Linlithgow Athletic Club was seeking a new one for the 2016 CCW Linlithgow 10k and having evaluated a few alternatives, opted to go with Appin. The main element for the T-shirts was the result of a competition held among the pupils at the local academy and Appin incorporated this seamlessly into the overall design. The 10k committee was delighted with the results but the real proof is the reception by the runners and they loved both the design and the quality. The finish area in Linlithgow Palace Peel was awash with happy runners sporting their newly earned T-shirts. I look forward to working again with Appin for the 2017 event.
Graeme Lawson Race Director, Linlithgow 10k
The t-shirts and medals were brilliant again for our 2016 turkey run, again we filled the race and had a waiting list for runners trying to get in, this race now fills every year and a lot to do with that is the t-shirt/medal supplied by you, designed each year by Allington guilds and the runners absolutely love them, cheers again Alex will get in touch when design is done for this year.
Grant Woodman Maidstone Harriers Turkey Trot Race Director
We have purchased our Run For All event series medals from Appin Sports and were very happy with the quality and price.
Emma Griffiths Run For All Events
FC Edina Futsal are proud to have Appin sports kits and clothing for the 2019/2020 season. Their bespoke kit design and competitive prices are impressive in the current sports club kit market and we will continue to work with Appin due to the high quality and impeccable customer service provided.
Paul McLaughlin FC Edina Futsal Chairman
We ordered medals for the first time from Appin Sports this year, and couldn't be happier with the level of service we received. Professional, quick, and friendly, the process was simple from start to finish – we had such a great experience with Appin on our first order, that we have since placed another order for medals! Thanks for making the process so smooth.
Rhian Anthony Hillside Outside, Event Manager
This year we ordered the Osterley Park 10k medals from Appin Sports and we were delighted with the speedy delivery and customer service. The medals were top quality which were appreciated by many finishers and everyone particularly like the ribbon connecting via the letter 'O'!
Sandra Courtney Events Director, Osterley Park 10k
Appin Sports created a t-shirt and medal design that our finishers loved and the entire process was completely hassle free. We would recommend them to anyone.
Andrew Mitchell Race Director Alloa Half Marathon
I have had lots of excellent feedback about the race finishers t-shirts supplied by Appin Sports. Everyone loves them, especially the females who were offered a female fitted t-shirt.
Chris Brobin Stubbington 10k Race Director
What we like about Appin Sports is how easy it is to get the products we want tailored to our individual needs. The products are good quality and at very competitive prices.
Mark Hope Director, FR Systems
There were great comments about the hats. I also know fellow members helped themselves to what was left over. They were really good quality at what, to me, is a good price.
Penny Herbert Bearbrook 10k Race Director
This is the first time we have partnered with Appin Sports to provide t-shirts for our Jimmy Irvine Bella 10k race and we were very happy with the service we received. Alex kept us regularly updated on order progress with photos and emails, reassuring us that delivery was going to be made in good time for the race. The t-shirts themselves were of good quality and our runners really liked them. We look forward to working with Appin sports again and can recommend them to others looking for a good quality product, competitively priced with friendly customer service an added bonus.
Henry Merriweather Race Director, Bellahouston Road Runners
We ordered custom cycling jerseys from Appin Sports this year. We were very impressed by the great customer service Appin Sports provided; quick and accurate communication, very reasonable quotes and timely updates of our order. The process was slick and completely painless, the finished jerseys were too a high standard and received some great feedback from our event participants. We subsequently used Appin Sports again for an order of custom, fast-wick technical t-shirts. Again, a brilliant service and a great end product! I'll be using Appin Sports again for our event needs. Keep up the good work guys!
Alex Sharp St Columba's Hospice, Fundraising Events Manager
We are delighted with how our Fast-Wick T-shirts look. Appin Sports were really great in communicating with us and keeping us in the loop. I'm especially pleased with how Appin Sports were able to incorporate the Thirsk Town Clock design onto the front of the T-shirts and pulled out all the stops to help us with the logos on the back. 2017 Update: We ordered from Alex at Appin sports for a second year and got a brilliant service which exceeded expectations. Our T-shirts are always well received and we are very pleased with how they looked.
Becky Burgess Thirsk 10 Mile
We ordered the 2016 Givaudan Ashford 10k medals from Appin Sports this year and we were delighted with the medal quality and hassle free service. The medal received many positive comments which is just what we were looking for.
Barry Hopkins Sporting Events UK Race Director, Givaudan Ashford 10k
Appin Sports won the tender for the provision of T-shirt & Medal for our 2016 events. We are delighted with the service they provided, with lots of positive comments from our finishers. The creative designs they came up were a bonus, plus the sea and air delivery options ensured the items were delivered on time and as promised.
Elizabeth Cunningham Festival and Events, Derry & Strabane Council – Strabane Lifford Half & The Waterside Half Marathon
We ordered our bespoke medals from Appin Sports with three different colour plating's, to create three different looking medals, all using the same medal mould – it saved us a lot on our promotional budget. We were delighted with the design and finish of the medals, and especially the speedy delivery.
Harry Pangli The Chartered Institute of Architectural Technologists, Head of Events
A big thank you to a Appin Sports and especially Alex for supplying our club, Larne AC our Coast Road Marathon T-shirts. The colour, size and packaging was excellent and will look forward to working with you in our Half Marathon next March.
William Thompson Race Director, 2019 Coast Road Marathon
I ordered from Appin a few months ago and was able to submit my own football kit design. The process was very simple and I was very happy with my final product. The kits were very smart and we have already bought our away and training kit.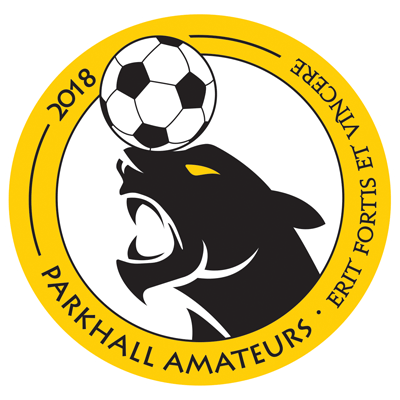 Kevin Seagrave Parkhall Amateurs Secretary
We've been using Appin Sports for a number of years for our calendar of events and they never fail to deliver. They always keep us on track with design and delivery deadlines allowing us to focus on other areas of event preparations. We've had great feedback from our runners and cyclists with the quality and design of our medals. Appin Sports are brilliant to work with and we highly recommend them.
Emma Wadee Hillside Outside, Event Manager
I would just like to express how happy we were here at Alloa with our T-shirts and medals. Not only were they delivered in a timely manner, but they were also of fantastic quality and the design was exactly what we had agreed upon. The service I received from Alex in particular was exemplary. He is efficient and gave me a very high level of service which was very welcome change of pace when pulling together an event like this. I would highly recommend and I will be using them for years to come. Thank you Alex and Appin Sports!
John O'Malley Race Director, Alloa Half Marathon
We thought the t-shirts were great and from all the feedback, they were a big win with the runners. We will certainly be interested in having t-shirts again next year from Appin Sports!
Mathew Gillard Race Director, Southend 10K
A big thank you to Appin Sports who stepped in at very short notice to save the day for our annual Tay Ten race when our usual medal supplier let us down in 2018. Their professionalism has been great from start to finish. We were so pleased with how the medals turned out and the positive feedback we received from the runners about the medal that we decided to keep Appin Sports as our medal supplier. I would highly recommend them to anyone.
Gillian Smith Event Manager, Perth Road Runners, Tay Ten
We have used Appin Sports for a number of years for our long sleeved T shirts we give away at our Stubbington 10k race. Being in the midst of winter the long sleeves are appreciated by our runners and it is now a common sight to see them being worn on runs around the area. Quality and service have always been at the forefront of my dealings with Appin and the fact they have been our suppliers for the last five years speaks volumes.
Kevin Ashman 10k Race Director, Stubbington Green Runners
I ordered medals from Appin Sports for the junior races which are a part of our clubs annual race. Right from the beginning Appin Sports were keen to know our requirements and kept in close contact until every detail had been finalized. All the timelines were spot on and delivery arrived on a planned day. We are very pleased with the final product. The medals went down a treat on Sunday. The children and parents commented on how great they looked. It certainly added to the event. Many of the children were taking them to school for a show and tell on Monday. The medals are of very high quality and the detail is fabulous. I highly recommend.
Vicki Hipkiss and Chris Glover Kirkstall Abbey 7 Race Organisers
Appin Sports approached us at the beginning of the year, to see if we needed anything specific for our Stilton Stumble 10k which is in October. As it happens we had been thinking of a medal, and Rachael supported us to create a suitable design. We worked through several concepts before settling on a design, then added the ribbon with printed event information. We promoted the medal during the event build-up, and this year was a sell-out! We had great feedback on the medal, and will use Appin Sports again.
Keith Herrington Race Organiser, Stilton Stumble 10k
2017: This is the second year ordering from Alex at Appin Sports and once again we were delighted with their service and product. We went with something different and the High-Viz running vests were a big hit! 2018: Our third year ordering from Appin Sports and this year we went with a long sleeve 1/4 zip jerseys. We had fantastic feedback about the quality and its great seeing them worn on the streets after the event. Recommend getting a quote from Alex!
Ian Shoemark Bourton 10K Race Director
We regularly use the team at Appin Sports when expanding our online product range. They're very knowledgeable and always competitively priced – I couldn't recommend them enough.
Annette Drummond Marketing and Sales Director, GSi Events Ltd