Sublimation Printing Explained
We use a sublimation printing process for all our football kits, our full colour Tech Tees and many of our other garments. With sublimation printing the final, full colour design is transferred onto fabric before it is cut and sewed together, giving unlimited, seam to seam flexibility in terms of colours, patterns, logos and badges.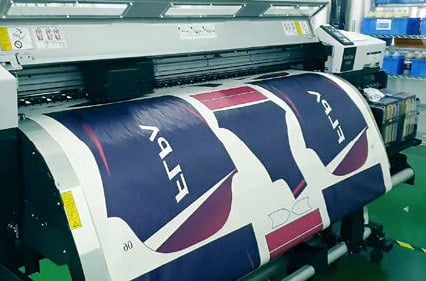 Printing
The final design is laid out on the garment panels and printed onto a paper-like substrate on a large format sublimation printer.
Transfer
Next, the printed design is heat-transferred onto white fabric in a process that embeds the inks in the fabric, making for a very durable print.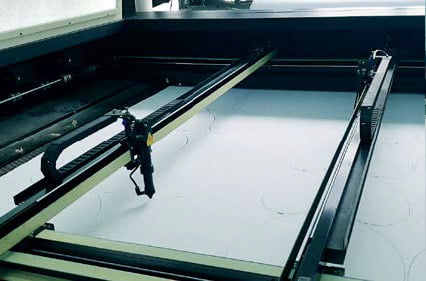 Cutting
Finally the individual panels are laser cut from the fabric before being hand-sown together to create the final garment.