From marathons to 5ks, event organisers often face a yearly struggle when it comes to their finisher t-shirt requirements. For events that give complimentary t-shirts there are several questions that need answering:
How many entrants to my event will I get?
How many t-shirts will I need?
What sizes should I get?
How many extra per size do I need to ensure everyone gets their requested size?
Get these calculations wrong and you could face the wrath of your runners.
Order too many t-shirts, and your runners will be happy, however you will have overspent on your budget. Getting exactly the right quantity and sizes of t-shirts is probably not possible. Yet, we will offer you several tips and techniques which you can employ for your next event to reduce expense and wastage.
Let Your Entry System Do The Work
Most UK events offer unisex size t-shirts to both their male and female finishers.Theoretically, this is great – but only if the right questions are asked on your entry system! For example, a female runner who is a 'women medium' size would naturally choose 'medium' on the entry system. Instead, a medium female size would correspond to a small unisex size.
Getting your entry system to give you a more accurate picture will make organising event t-shirts easier! Instead of asking "t-shirt size" on entry forms, you can ask "UNISEX finisher t-shirt size". Or, rather than asking XS, S, M, L, XL you can add in the chest sizes across both your male and female competitors to make your results more precise.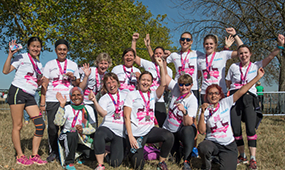 For example, you can ask the following:
"Please choose your size for your free unisex finisher t-shirt"
XS – 34" chest
Small – 36" chest
Medium – 38" chest
Large – 40/42" chest
XL – 44/46" chest
Your entry system provider should easily be able to update these questions for you.
Expert Tip:

Many entry systems will create an account for competitors. A few weeks before placing your t-shirt order, email your participant list and ask them to confirm their UNISEX t-shirt size. Include the chest sizes in the email for even more accuracy!
Use Feedback From The Finish Crew Manager
Have you ever ran out of a particular size of t-shirt in an event? To solve this issue, for future events ask your finish crew manager to note at what point of the event this happened. If you ran out of size 'S' early in the event then you need to drastically change your requirements. However, if 98% of your runners had already finished then a small tweak is all that is required.
Remember to also monitor your finish funnels! When you do offer a great finisher t-shirt to your competitors, the temptation becomes too much and it is known for competitors to take more than one t-shirt.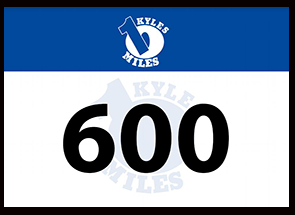 Expert Tip:

You can add a perforated strip to the bottom of the race numbers, which can then be easily removed by volunteers when the runner collects their t-shirt. The strip can even include the runners' chosen t-shirt size. A low tech way of doing this is just use a pen to mark the race numbers in the corner.
Unsure About How Many Runners Will Enter?
Of course, predicting finisher t-shirt requirements is all the more difficult when you are unsure how many participants you may have in your event.
Best to keep in mind that every event will have a percentage of no-shows. For the vast majority of events, those that enter but never make it to the start line, are not eligible to collect a finishers t-shirt. For longer events, such as marathons, this no-show rate is typically in the region of 30-35%, but it can be as high as 40% for marathons that have a high percentage of non local entrants.
Expert Tip:

Recording and monitoring your drop-off rate will allow you to be a lot more accurate with your t-shirt order. Many elements can affect entry numbers: has good/bad event feedback in previous years had an effect on the following years entry total? Are you opening and closing your entry system on the same date each year? Consistency, and monitoring your entry data, can give a much more accurate estimate of final entry numbers – if done well.